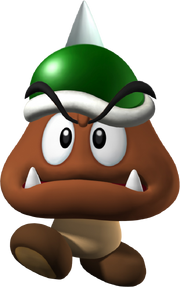 Spiky Goombas are part of Bowser's evil army. They are part of the Goomba Family. They wear a spiky helmet on thier heads to protect themselves from Mario. They enrolled to try to steal Princess Peach.
Relatives
Edit
Appearance
Edit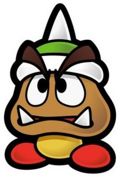 These Enemies have only appeared so far in Paper Mario series but may be featured in sooner or later.
Their hat cannot be removed do to mario having limited arm movements in-game.
Ad blocker interference detected!
Wikia is a free-to-use site that makes money from advertising. We have a modified experience for viewers using ad blockers

Wikia is not accessible if you've made further modifications. Remove the custom ad blocker rule(s) and the page will load as expected.